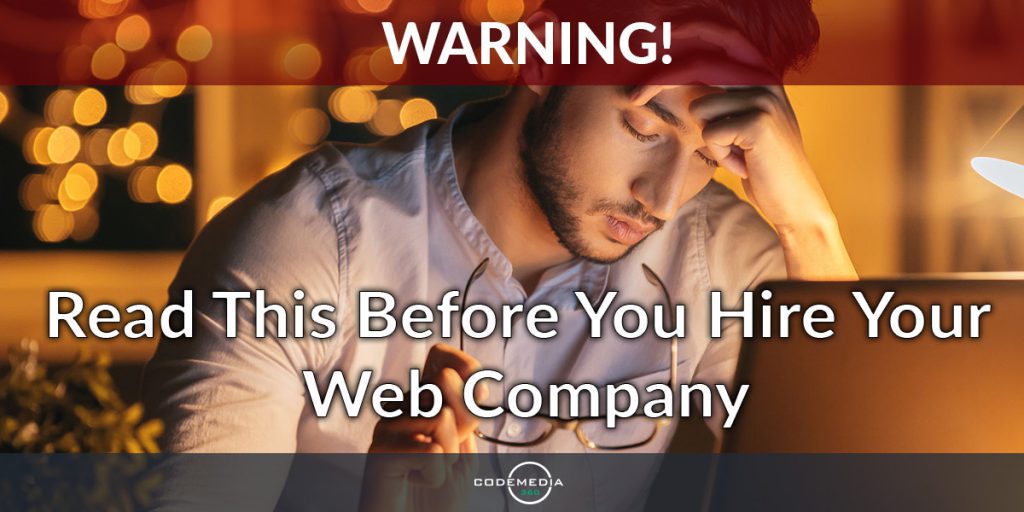 How can you possibly choose the right web company for your business when all these companies claim to provide the same thing.
Web development companies offer the same services so why not choose the company that promises the best bang for your buck. You would think that would be a no-brainer.
Well here are some things to think about. If you are at the corner car dealership and the salesman there is trying to sell you a 2017 7 Series BMW that has low miles for 5k, you would question the quality of the car.  This is the mentality you should be having when deciding on a web development company. 
So what sets companies apart from each other and how do I make the right decision?
Ask Yourself These Questions
Is the company experienced enough? Did their portfolio, references, and reviews back up their claim?

Will the company be around to answer your calls/emails? Or will deadlines be missed and the project destroyed for the lack of customer service that you will need to be successful.

The price is too reasonable to be true, is there something wrong here?
Low-End Quotes – Most of the time these quotes show that the company is not qualified for the job. If they do not have the work history to back up their claims, you could be throwing away money.
Example of this –  One of our clients hired a company solely based on the low quote they got for the development of their online store. They were promised a great site, and they believed they were fortunate with the price.  After 18 months of no results and a website that was still not live they found us, hoping we could give them a deal to fix their problem.  Of course, we offered to help at the lowest price we could have completed the project for. However, the client still threw away 1,000s on nothing and couldn't get a hold of the web company after payment was made or even during the project. That customer now opened up three new sales markets and is averaging an additional $2,000 a day using solutions we provided them.
High End Quotes – You are just money and a number to meet their quotas with for the quarter.  You will not be able to get someone on the phone, email or chat with when you are going to need them. You will get the quality of work you need to succeed but with no personable customer service. These guys won't talk to you about anything for anything less than 10k.  
Here is a list of the biggest web companies in the US. Try and call these companies for a quote for your job.  They will say If you do not have a scope of work you will need to pay hourly just to have a conversation with them.
Here at CodeMedia 360, we understand your need to pay the best price for the best product and that you want to be considered important and feel that your web company truly cares about your success.
That's why CodeMedia 360 will beat any quote given by the companies listed above, give you better personable customer service and provide the same quality of work.
We guarantee that our work is 100% and we will be around whenever you need us to help give your company the best tools and guidance for success.
Contact us today and you will know right away that you have called the right web company for the job.
Telephone: 310-775-1883,  E-mail: info@codemedia360.com